Top 10 Equity Crowdfunding Platforms
Top 10 Equity Crowdfunding Platforms
Equity crowdfunding is a stock offering from a company that's not on the stock exchange. Equity crowdfunding gives you all the benefits of a publicly-traded company without having to go public or deal with the SAC.
Reward-Based Crowdfunding
There are two main types of crowdfunding. First, there is reward-based crowdfunding, which is conducted through websites such as Indiegogo, Kickstarter, and thousands of other crowdfunding platforms. With rewards-based crowdfunding, you are raising money from a crowd, and in return, the crowd pre-orders the product being advertised or receives a bonus incentive gift.
On the other hand, the reward with equity crowdfunding is ownership interest in your company. With equity crowdfunding, you can create a campaign on an equity crowdfunding website. By creating a public website, hundreds or even thousands of investors can view your campaign and contribute money. In return, these investors get some form of stock or ownership interest in your business. As an investor, you can determine the terms of stock or ownership. Of course, the more appealing your offer is, the more likely it is to attract investors. If it is appealing, you could track a lot of individual investors to invest in your company. In summary, equity crowdfunding is a way to raise money from a crowd of private investors based on your terms. Once you figure out how much equity you want to give away, how much stock you want to sell, and what you want to sell that stock for based on the value of your business, then it is a matter of finding the right platform to list your campaigns.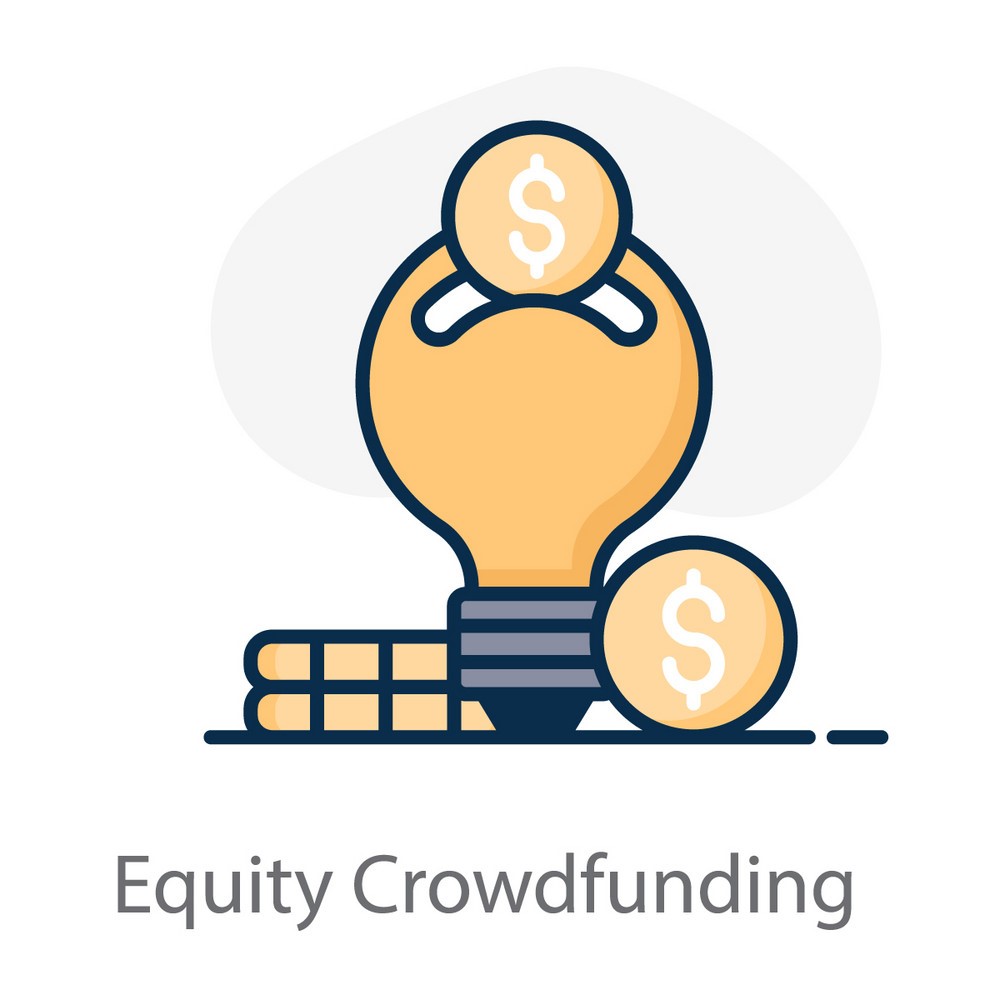 Crowdfunder is the most popular equity crowdfunding website. They charge a fee of $300 to $500 depending on how much exposure you want for your campaign. They have over
130,000
potential investors on their platform.
Similar to Crowdfunder, you can raise funds for general purposes through Fundable. General purposes include raising money to invest in real estate versus raising money for general business.
Crowdstreet and RealCrowd are two platforms specifically to raise money to invest in commercial real estate. If you are a commercial real estate developer or investor, these are the two platforms you want to check out. On these websites, you can raise the money you need to purchase real estate you need, renovation costs, or raise money for long-term investment purposes.
If you're looking to break into equity investing as an investor, then you want to look at Fundrise. Fundrise deals with newer investors and helps give you the steps you need to get started. They deal with all different kinds of businesses.
Wefunder specializes in startup business ventures in a wide variety of different industries. If you are searching for an investment opportunity and you own a new business, you should check out Wefunder.
If you are interested in investing in real estate, you want to look at Peer Realty. Peer Realty is a great platform where you can get the money you need to invest in more real estate.
Seed invest is another great equity crowdfunding platform if you are interested in getting a new business funded.
Local Stakes is a great website to visit if you want to test interest and see what kind of interest potential investors have in your company before you go all-in on equity crowdfunding.
Equity net deals with a lot of different industries ranging from startups to experienced businesses. With Equity Net, you are dealing with data-driven information about other investors from other campaigns, which improves the likelihood that your campaign will get invested in.
Circle Up is an equity crowdfunding website used for consumer brands. They raise a lot of potential capital for businesses focused on building consumer brands.