Bullet points on building business credit with your aged shelf corporation or aged shelf LLC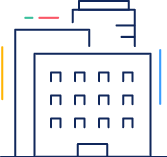 HOW MUCH SHOULD THEY COST? WHAT IS THE INDUSTRY STANDARD?
Aged corporations with no transaction history are priced using this general industry formula:

Cost of Filing + Cost of Maintenance + Years x ($1000)
Example: Bob finds a Nevada aged corporation that is two years old. The aged corporations cost the incorporator $750 to form and to maintain the corporation. How much is it worth?
PRICE = Cost of Corporation + Cost of Maintenance + Years Aged x ($1000)
PRICE = $750 + 2 x ($1000)
PRICE = $2750
$2,750 is the market rate for a two year old Nevada aged corporation. As an alternative, Wyoming aged corporations cost less because their formation and maintenance expenses are substantially less than in Nevada. They are just as good in terms of asset protection and financial privacy, but without the marketing hype. The same corporation formed in Wyoming may only cost $2210.