ESTABLISHING BUSINESS CREDIT FOR YOUR SMALL BUSINESS
ESTABLISHING BUSINESS CREDIT FOR YOUR SMALL BUSINESS
A business owner has the twofold responsibility of credit maintenance for both the business and his personal credit rating. This does not necessarily mean that the business credit needs to grow at the expense of one's personal credit. The credit scores for the two are determined by different methods. A score for business credit is between 0 – 100 with anything over 75 demonstrating an excellent rating. Plus there is more that goes into a business score than just paying bills on time. Factors such as how long you have had business credit, the total of all available credit lines, and how many requests regarding your business credit all determine the score. It is best to find companies that will differentiate between your business and personal credit ratings. Look over the following information to help you form a successful business credit profile.
It is necessary to determine your business structure. Are you going to be a corporation or a sole proprietorship? A partnership or a Limited Liability Corporation? A sole proprietorship or partnership will mean your personal credit will be a major factor as you are personally responsible for the business. The advantage of being a corporation is that they offer more of a separation between personal and business finances as well as offering liability protection. This is also the time to make sure you have an EIN (Employment Identification Number) from the IRS.
Review credit requirements
There are certain business conditions that are necessary to receive business credit approval. These may be having the required licenses for your type of business, a physical location, and a dedicated phone line. Read carefully all of the local, state, and federal requirements for establishing a business as well as those put out by the company you are trying to obtain credit from.
Register with business credit bureaus
Credit bureaus should be aware that you are a business so register with them. The usual names in the credit reporting industry are involved like Equifax and Experian. Dun and Bradstreet specialize in business and registering with them can be done without charge and you can receive your DUNS number within 24 hours of submitting the required information.
Prepare financial statements and business plans
For a business in the beginning stages, it is important to have a business plan written up along with any other documentation that shows how your company operates. As time goes on, then regular financial reports should be consistently generated to document how the company is doing.
Work with companies willing to report to credit bureaus
The credit bureaus are only going to know how your business is doing is if the companies you work with also report to these bureaus. Look at the suppliers, manufacturers, and distributors that you deal with to make sure they will report to the bureaus on your behalf.
Manage your credit profile
You are responsible for your profile. Get into the habit of meticulously keeping track of all business income and expense, paying on time, keeping within your credit limits, etc. Periodically request your credit reports to make sure they are accurate.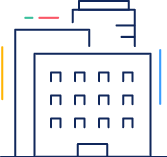 HOW MUCH SHOULD THEY COST? WHAT IS THE INDUSTRY STANDARD?
Aged corporations with no transaction history are priced using this general industry formula:

Cost of Filing + Cost of Maintenance + Years x ($1000)
Example: Bob finds a Nevada aged corporation that is two years old. The aged corporations cost the incorporator $750 to form and to maintain the corporation. How much is it worth?
PRICE = Cost of Corporation + Cost of Maintenance + Years Aged x ($1000)
PRICE = $750 + 2 x ($1000)
PRICE = $2750
$2,750 is the market rate for a two year old Nevada aged corporation. As an alternative, Wyoming aged corporations cost less because their formation and maintenance expenses are substantially less than in Nevada. They are just as good in terms of asset protection and financial privacy, but without the marketing hype. The same corporation formed in Wyoming may only cost $2210.