Credit insurance can protect a company from a client filing bankruptcy or from defaulting on a payment. For any business that offers its products or services on credit, having credit insurance is paramount. Think about the storm disasters that have occurred all over the place for the past few years. If you had customers in one of those areas and their businesses were destroyed or damaged for a long period of time, they would not be able to pay you for the purchases they made before the disaster. You not only would be out of luck on receiving their money, but the trickle-down effect would then prevent you from paying what you owe to your suppliers. Credit insurance steps in and provides you with money to ensure your business does not go into default or bankruptcy. This is a wonderful benefit in itself, but credit insurance does a lot of other good things which we will now review.
Carrying credit insurance improves the borrowing clout of your company. If an emergency arises where you need cash, your account receivables can be used as collateral for a loan. Besides increasing the probability of receiving a loan, a lender may even be able to provide a lower rate of interest since the risk he will take on has been greatly lowered.
With credit insurance, a company will have more confidence in expanding its market into new locations and territories. The risk exposure for the business is lower if the new customers do default on payments. Being able to process larger orders is also easier to stomach since you are still protected if those clients do not pay on time or go through bankruptcy.
Credit insurance enables a firm to reduce its bad debt reserve and have more control in managing write-offs. Earnings, stock equity, and the company's financial ratios are all improved by being able to place bad debt reserves into income. Another plus is the tax deductibility of the premiums for credit insurance.
The providers of credit insurance can help your company with risk management. The credit insurers can provide you with their data of where companies rate as credit risks. They compile all of this information from firms around the world and can share it with their clients.
A company can expect to pay about .5% of its estimated annual sales as its credit insurance premium. Costs vary depending on how a company wants to insure the defaulted amount: usually somewhere between 50-100% of the total. Say a firm has about $10 million dollars in sales in a year. An annual insurance premium of only $50,000 will safeguard against defaulted amounts owed the company. This is an insurance that can be incredibly cost efficient for a company to have.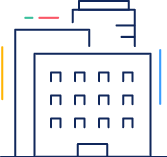 HOW MUCH SHOULD THEY COST? WHAT IS THE INDUSTRY STANDARD?
Aged corporations with no transaction history are priced using this general industry formula:

Cost of Filing + Cost of Maintenance + Years x ($1000)
Example: Bob finds a Nevada aged corporation that is two years old. The aged corporations cost the incorporator $750 to form and to maintain the corporation. How much is it worth?
PRICE = Cost of Corporation + Cost of Maintenance + Years Aged x ($1000)
PRICE = $750 + 2 x ($1000)
PRICE = $2750
$2,750 is the market rate for a two year old Nevada aged corporation. As an alternative, Wyoming aged corporations cost less because their formation and maintenance expenses are substantially less than in Nevada. They are just as good in terms of asset protection and financial privacy, but without the marketing hype. The same corporation formed in Wyoming may only cost $2210.